Starting June 9th, Denny's has introduced their new "Tour of America" menu. And by menu, I mean menu – there's ten new items listed in their press release. That's 20% of the United States!
I don't normally cover sit-down restaurants, but there's some…shall we say, interesting items on the Tour of America menu. Let's get the more mundane out of the way before we get to the real meat and potatoes. You'll groan at that pun later on. Just wait for it.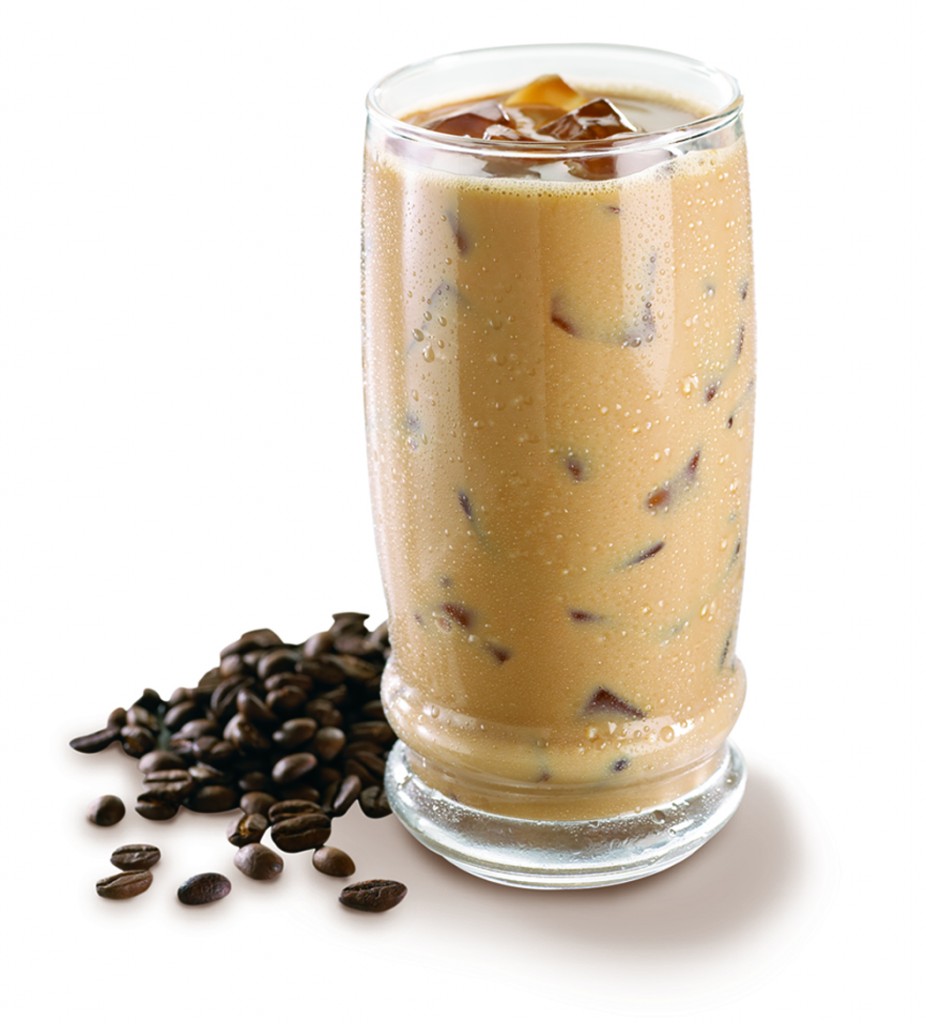 Pacific Northwest Iced Coffee – A "sweet and creamy iced coffee drink" that uses a blend of Sumatra and Arabica beans. Obviously a nod to Seattle and its coffee culture.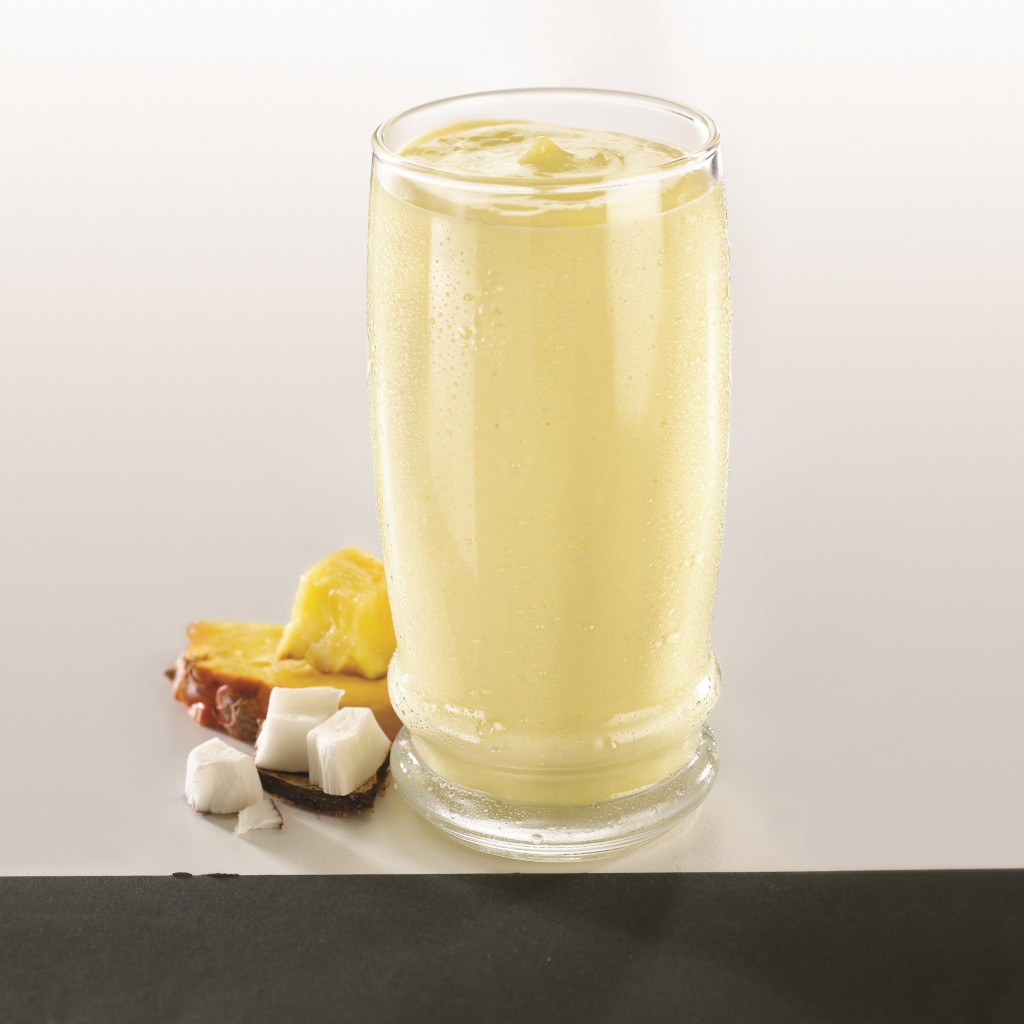 Hawaiian Tropical Smoothie – Made with coconut, pineapple and nonfat yogurt. Bring a flask of rum and ride the waves straight to Blackout Island!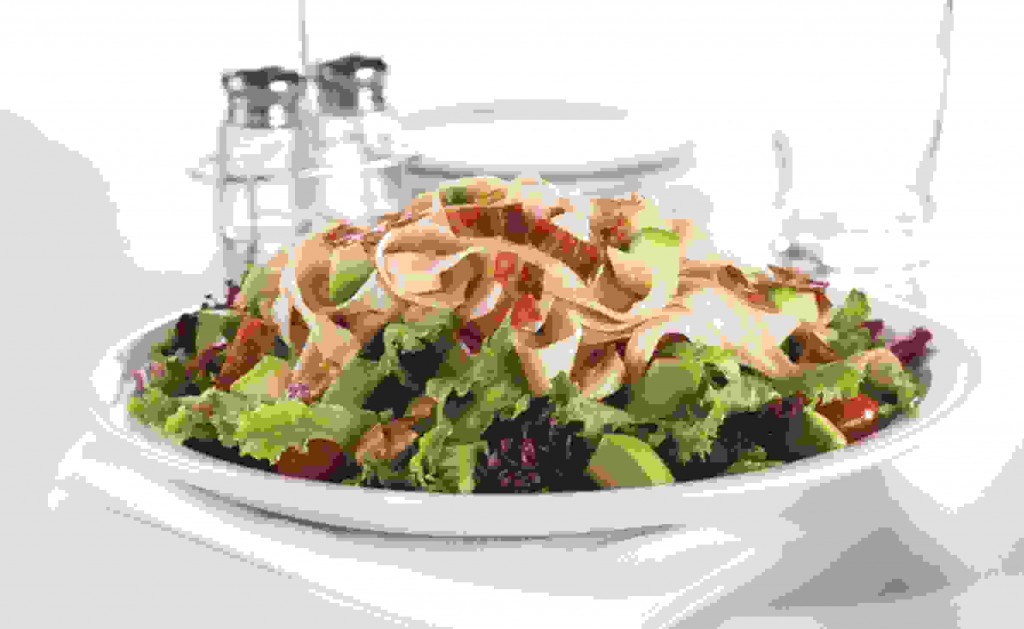 California Club Salad – "Featuring shaved turkey, diced bacon, grape tomatoes and avocado atop a fresh spring mix". Solid but uninspired, if you ask me. Not sure how I feel about sandwich meat on top of a salad, though. Carl Buddig scarred me for life.
Florida Orange Milk Shake – Florida is known for three things: old people, being the penis of America, and oranges. This offering combines vanilla ice cream and orange juice, creating what I hope tastes just like a 50/50 bar. Otherwise known as a Creamsicle. Let's not get bogged down in semantics; there's a lot to cover, here.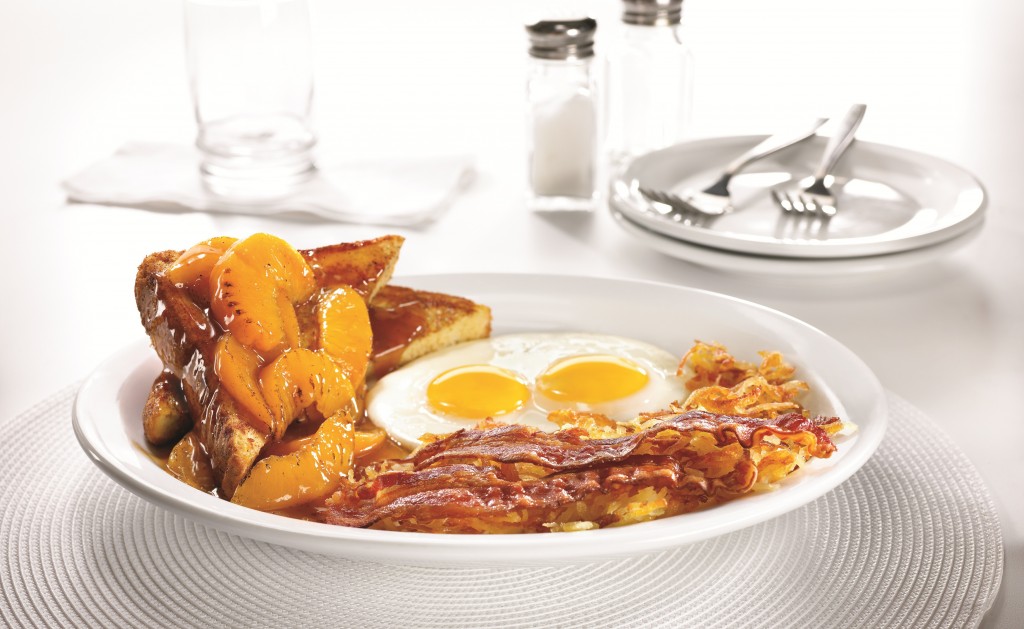 Georgia Peach French Toast – French toast topped with glazed fire-roasted peaches. 'Nuff said.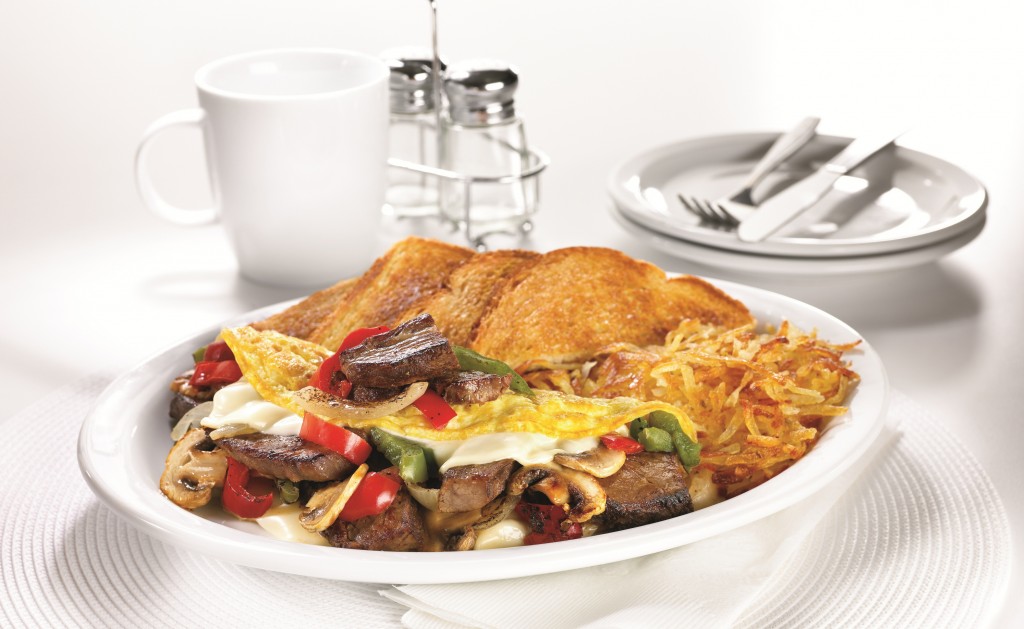 Philly Cheesesteak Omelette – The name pretty much says it all: grilled prime rib, fire-roasted peppers and onions, sautéed mushrooms and melted Swiss cheese. Denny's claims that it "truly captures the spirit of Philadelphia". Dangerous words, Denny's. I've watched enough cheese Travel Channel shows to know that Philly residents take their cheesesteaks very seriously.
Here are the offerings that really intrigued me: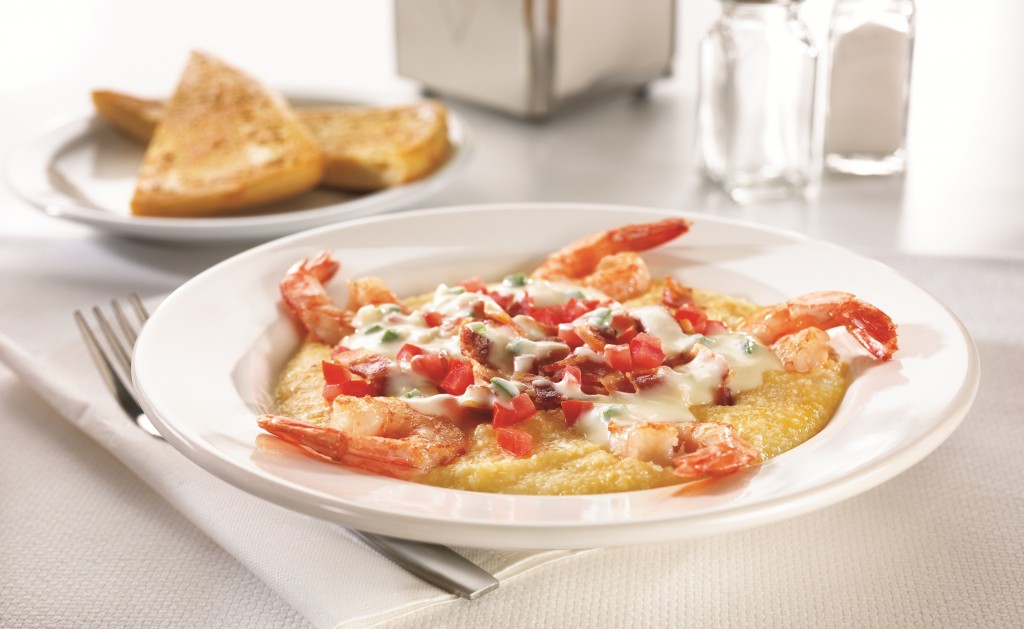 Southern Shrimp and Grits – "Grilled shrimp served over creamy cheese grits and topped with a jalapeno lemon butter sauce and sprinkled with crisp crumbled bacon and fresh diced tomatoes."
I've never had grits before; hailing from SoCal and currently living in Arizona, the chance has never really been put in front of my face. Denny's had me at "jalapeno lemon butter sauce". And bacon, of course.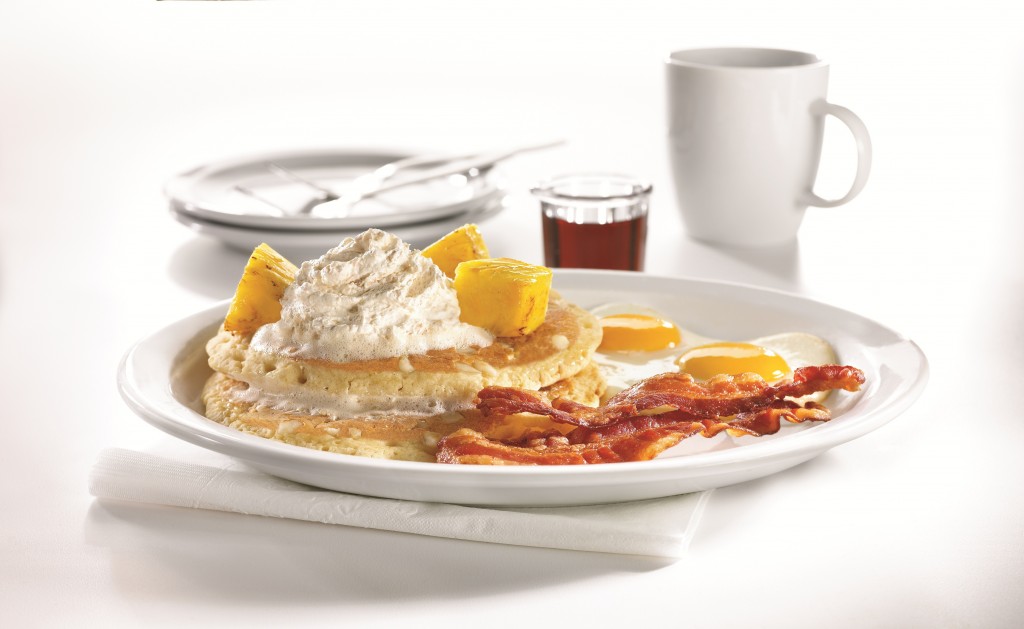 Hawaiian Tropical Pancakes Breakfast – "Two fluffy macadamia nut pancakes layered with coconut whipped topping. Topped off with lightly grilled pineapple chunks, more coconut whipped topping and sprinkled with toasted coconut."
Macadamia nut coconut pineapple coconut coconut. I hope you like coconut, because Denny's is going to shove it in your mouth three times on one plate.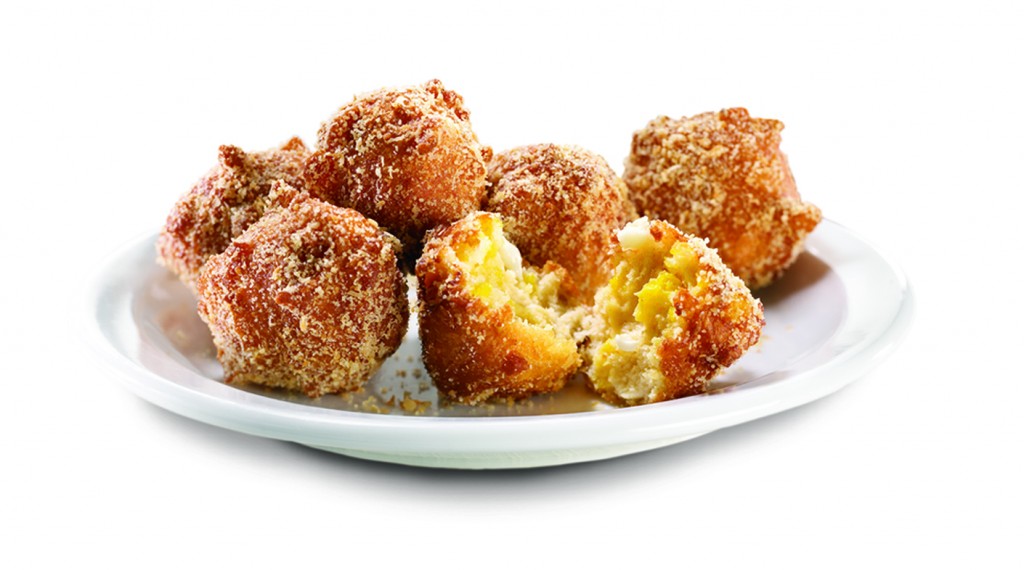 Hawaiian Tropical Pancake puppies – Haven't had enough coconut? I bet you haven't! Order these babies as an appetizer or a side to your Macadamia nut coconut pineapple coconut coconut pancakes. "Six bite-sized round pancakes packed with sweet pineapple and white chocolate chips, rolled in delicious toasted coconut." Also comes with syrup for dipping. No word if the syrup is also made with coconut.
As I mentioned at the beginning of this long news post, I don't usually cover sit-down restaurants. I've only done one sit-down restaurant review, and it just so happened to be at Denny's. What would actually motivate me to get out of my car and see the face of the person I'm giving my order to? How about fried mozzarella sticks shoved inside a grilled cheese sandwich? Denny's hopped on the Crazy Food Train, and I couldn't miss that ride. Which brings us to…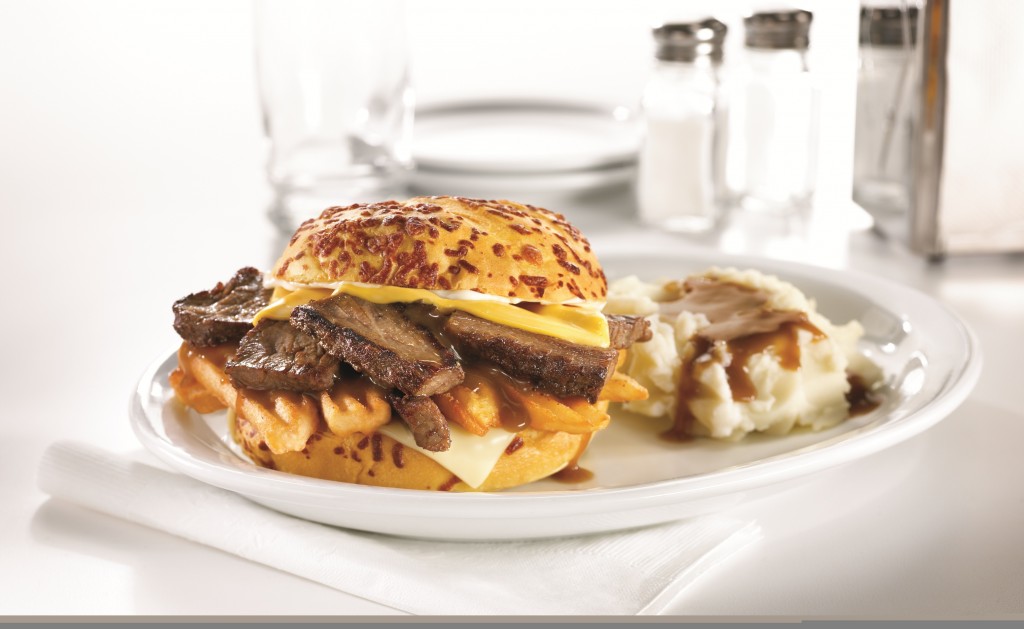 Midwestern Meat and Potatoes Sandwich – Aaaand there's your pun. Sounds innocuous enough, right? Well, when Denny's prefaces the item description with the sentence, "Adventurous eaters, who tried Denny's Fried Cheese Melt and the Maple Bacon Sundae, won't want to miss out on Denny's latest indulgence…", you know you're in for a treat.
"A Cheddar bun stuffed with grilled prime rib and French fries, smothered in brown gravy and topped with melted Swiss and American cheeses and mayo. A side of creamy mashed potatoes and yet more gravy completes this culinary masterpiece!"
Kiss my Southern Shrimp and Grits, Hawaiian Tropical Pancakes Breakfast! Two different kinds of potatoes, two cheeses, two instances of gravy and mayo all in one dish definitely trumps three coconuts. This is the Tour of America money shot, and Denny's knows it.
You only have until August 29th to take this tour, so get down to your local Denny's and spend all the money you were saving for an actual tour of America on these ten new items. I'm sure I won't be trying all of these offerings, but I sense a date with some meat, potatoes and…ugh…mayo in my near future.