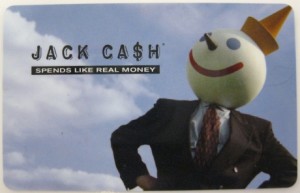 In conjunction with Jack in the Box's Blazin' Chicken Sandwich, they have kindly provided me with three $10 Jack Ca$h Cards to give away to three lucky readers!
All you have to do is leave a comment on this post. Tell me about your day, or how much you love ghost peppers, whatever you like. Just make sure you include your email address!
This giveaway will end at 11:59pm PST Monday, June 2, 2014, and the winners will be announced Tuesday, June 3.
The not-so-fine print: Your email address will not be publicly visible and will only be used for the purpose of informing winners. No repeat comments. No spammin'.
Good luck!