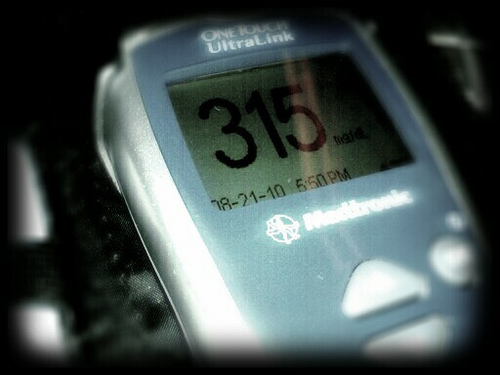 The Internet world of food news has been all aflutter about Nabisco introducing a new product called the Triple Double Oreo. It all started here here and here, and was finally confirmed by associate director of corporate affairs for Nabisco Basil T. Maglari, who told Today.com, "Yes, the rumors are true." The official statement from Nabisco: "This summer, Oreo will introduce a new 'twist' on the iconic cookie: the Triple Double Oreo. Three chocolate Oreo wafers with two layers of creme — one classic vanilla, and one chocolate. While we tried our best to safeguard this news, we couldn't hold back the buzz."
Yes, I'm sure Nabisco's efforts to keep the Triple Double a secret were valiant, but you can't hide anything from the Internet. I mean, who would want all that publicity, like when news of the Double Down came out and everyone went hog chicken wild over it. What a horrible thing to happen to a company's new zany food product!
I've felt nothing but glee over the fast food war to see who can come up with the strangest menu item, and I'm glad to see it's now spread to junk food. I can't wait to see who steps up to the plate next. Keebler, I'm looking at you – when will we be seeing tuna and chocolate layered cracker sandwiches?
As stated by Nabisco, you won't be able to get your chocolate vanilla chocolate chocolate chocolate fix until this summer. Just in time for bikini season! I couldn't find any nutritional information, but you probably don't want to know anyway.
Source: The Impulsive Buy and Bites on Today