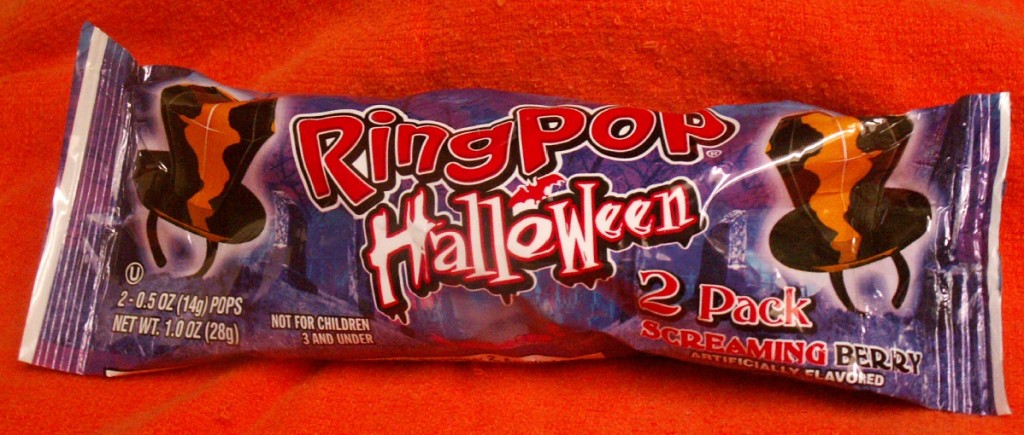 I haven't had a Ring Pop in forever, so when I found these Halloween Screaming Berry pops, I thought they looked appropriately festive and picked them up. Nice font use on the package, cute little bat thrown in there. And the Ring Pops themselves, if advertised correctly, are black and orange! I have no idea what berry flavoring has to do with anything, but at least they made the berries scream while they were being transformed into Ring Pops. That's pretty hardcore Halloween.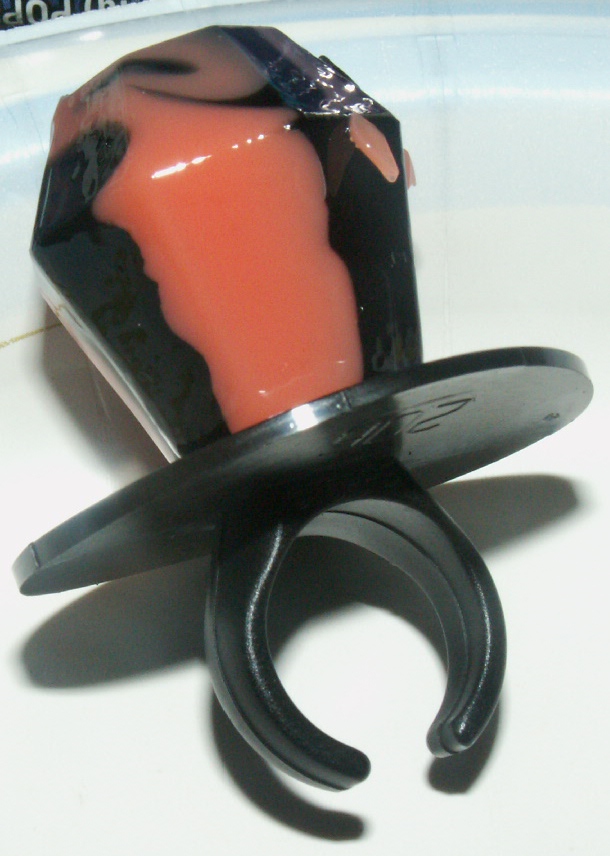 The pops themselves totally deliver on the Halloweenosity, alternating between jet black and spooooooky orange. I thought they seemed smaller than the last Ring Pop I'd been in a room with, but my husband explained to me that no, I had just grown bigger. Fortunately, my fingers are dainty, so I was still able to wear the Ring Pop as it was properly intended.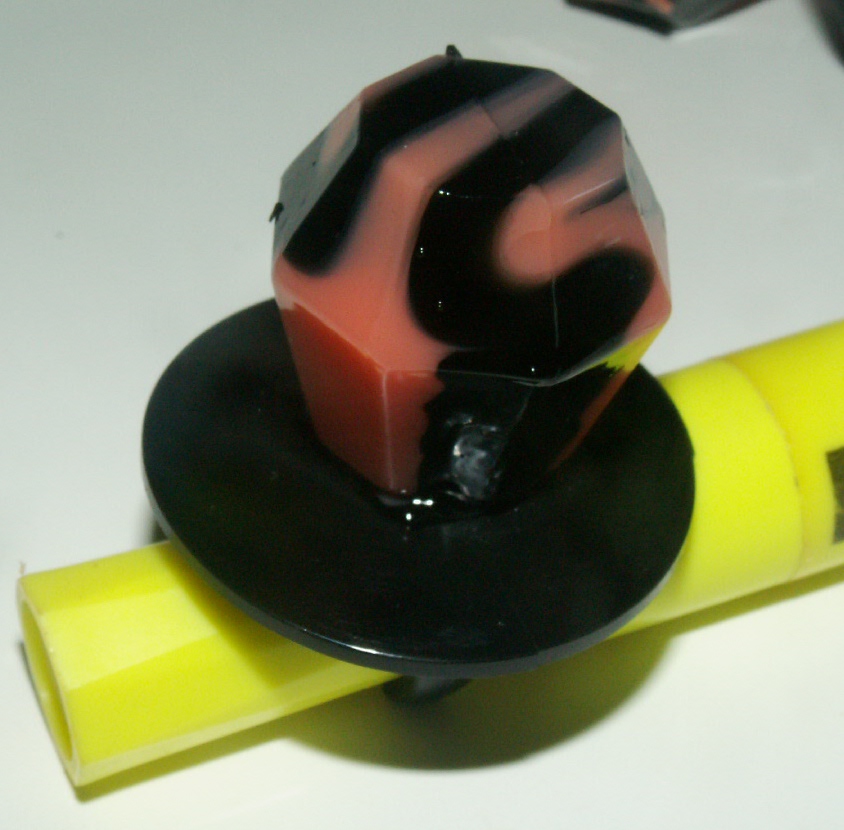 Even though berry isn't the scariest flavor in the world, it is one of my favorites. Although wearing a black and orange costume, I know it's blue raspberry underneath, and blue raspberry rocks. The only thing better than sucking on a blue ring is sucking on a black-and-orange ring that tastes blue. My Screaming Berry Ring Pop lasted a satisfyingly long time, too.
I know this is a short review, but really, there's not a whole lot to say. It's a Halloween Ring Pop. It's awesome! And it comes in packs of two, so after my lips un-shrivel from the sourness of the blue raspberry, I can have another one! Halloween is awesome because I can wear candy rings and get away with it.
Score: 4.5 out of 5 berries screaming in terror
Price: $0.99
Size: 2 0.5 oz. pops
Purchased at: Target
Nutritional Quirks: No real quirks, but I like the idea of Blue Raspberry wearing a costume. Trick or treat!