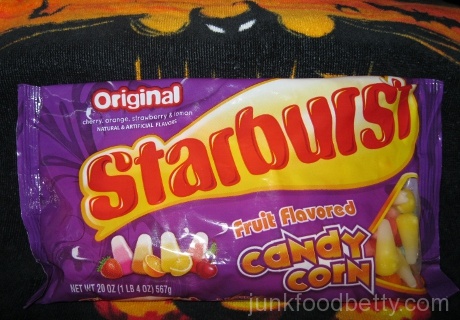 This website isn't a Lisa Frank diary where I talk about my personal life and how Bobby put a worm in my hair at recess today, but I feel I owe my dear readers an explanation as to why JFB has been even more sparsely updated than usual, especially since it's my favorite time of year, when I at least try to cram as much Halloween goodness as I can on here.
Thing is, I've had two brain surgeries over the span of two weeks this month. Don't worry, I'm not dying, nor did they remove the part of my brain that thinks awful puns are funny – much to the regret of all of you, I'm sure.
But I couldn't help the timing, and it kinda wiped me out, resulting in a mostly Halloween-free October. Trust me, nobody's face is more 🙁 than mine about this. Then again, my surgeries went really well and I could not be more 🙂 about them. Emoticons!
Plus, half my head is shaved and I have some gnarly-ass stitches, so I've pretty much got a built-in Halloween costume. Suck it, Bride of Frankenstein!
With all that business out of the way, let's get to some candy.
Starburst Fruit Flavored Candy Corn. Because, as you may have noticed, I just can't get enough candy corn.
Super unimpressed with the packaging. There's nothing Halloweeeny about it. Couldn't throw a bat or a witch onto the purple background? Maybe turned the traditional Starburst font into dripping blood? If it weren't for the fact that it's candy corn, this could easily look like a year-round product.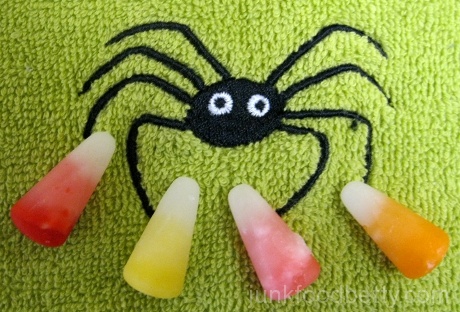 These corns are based on the original Starburst flavors: cherry, lemon, strawberry, and orange. I probably didn't have to clarify that, but I figured I'd be thorough. Throwing a bone to my colorblind readers.
My feelings about the Starburst candy corns themselves were the exact opposite of what I felt about the packaging. Bless the dark magic in your heart, Starburst: you made a candy corn with the exact texture of candy corn, but zero candy corn flavor.
So what do these candy corns taste like, if not candy corn? Well, they tasted exactly like Starburst! It was like having a bag of Starburst candies that, instead of being chewy, were easily masticated and dissolved into a giant burst of sugary fruit candy.
Regular Starburst candies take a little time to get through due to their texture, but I found I could easily get into Halloween stomachache mode eating handfuls of these.
The easiest way to put it is that if you like Starburst, you'll like Starburst Fruit Flavored Candy Corns. And I like Starburst.
I really can't think of anything bad to say about these candy corns, but for the sake of playing devil's advocate, I guess some people might bitch about the fact that they're called candy corns but taste nothing like candy corns. Obviously, I see this as a plus. But if you're some sort of candy corn-loving weirdo, well, spider crawl your way back to Brach's.
Heck, maybe they're onto something with the generic packaging after all. I could definitely eat these year-round. For the sake of my teeth and my stomach, I guess I'm glad these are a holiday treat.
Or I could go back and buy 12 more bags.
Starburst Fruit Flavored Candy Corn

Score: 4.5 out of 5 "you missed a perfect score on a technicality since haters gonna quibble that you ain't really candy corns"
Price: $2.69
Size: 20 oz. bag
Purchased at: Target
Nutritional Quirks: Candy corn: 0. Starburst: 100%!