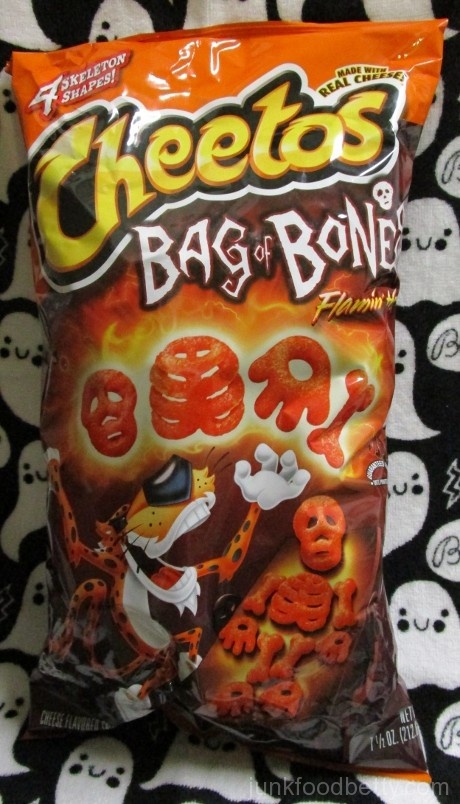 Today is Halloween and I didn't do ONE SINGLE spooky review this year. What a shitty Junk Food Betty.
Honestly, I was really unimpressed with this year's offerings, but that's no excuse. To make it up you, here is my heart: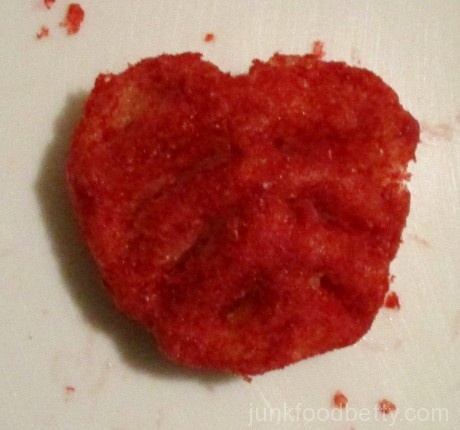 Or, more specifically, my rib cage. But I thought it looked like a heart.
The one thing that caught my eye this year was Cheetos Bag of Bones Flamin' Hot. I know, I know, it's not a new flavor OR a new concept. But it's so perfect.
Look at our skeleton man on the package. He's obviously being tortured by an Evil Chester Cheetah, who cackles in glee at his misfortune. Eeee!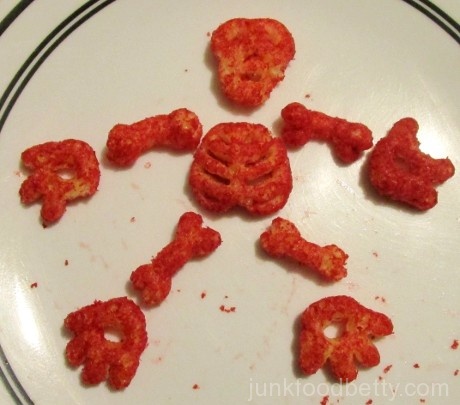 Here's this year's Cheeto skeleton, or should I say, HELLeton. As you can see, several of his bony demon fingers have been pulled off, either through some method of torture or because the OSHA standards are clearly lacking in hell.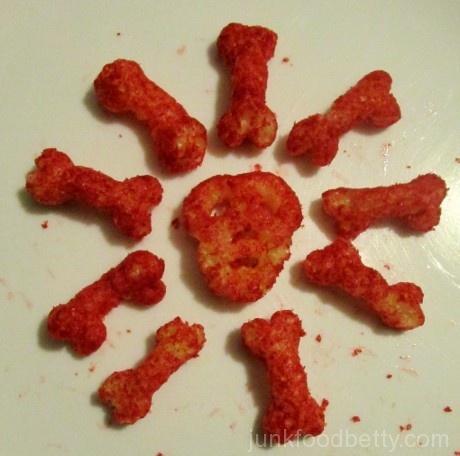 Here is a hell sun, because when the demons come to walk the earth it will be like the scorching of a thousand suns. Or something? I don't know! Ask Evil Chester Cheetah!
Happy Halloween, everybody!